The wind began blowing hard, tossing waves onto the beach like beanbags in a children's game  as my husband Doc and I  walked to a nearby store  A cloud bank blocked the setting sun – a storm was on its way in. But we were confident we could make it to the store and back before the rain fell.
Inside the store I found a sale rack of bathing suit cover-ups as Doc looked for unusual seashells. "This is not marked on sale, but it was on the sale rack.", I said to the man behind the register.
He nodded, and with a thick accent that slightly smothered his broken English, he said, "you tell me price."
He handed my treasure my purchase in a colorful bag reserved for more expensive purchases, and something in my heart nudged me.
With his ruddy olive skin, hair the color of ink, and his accent I know that he is from another country. But I sense something more, as I see his star of David hanging from a gold chain around his neck.
Having been to Israel several years before I felt there was a connection to him and the country. While traveling there I had met so many kind strangers and  my heart warmed to him.
I asked him if he were from Israel, as I extended my hand to accept my purchase.
"Yes, I am here – two months."
Now curious I asked him if he were here on vacation.
He let me know with his limited words that he was here visiting his daughter to help her with the store. Seeing that I was truly interested he continue telling me his story.
He had a second daughter living at the beach, but she died two years earlier.  This was not a vacation at the beach for him. This was a pilgrimage he took each year to visit one daughter, and honor the memory of the other.
As he shared his story, I am aware of being in a sacred place, and I feel like an intruder. Yet he continues to tell me his story, as if he needed someone to know.
My words were  just above a whisper, "I'm so sorry for your loss."
His eyes rimmed salty and his fist gently pressed against his heart, searching for words.
I stepped a little closer to the counter, "I know, your heart…it breaks, still."  He nodded.
Emotions were battering his heart like the wind driven waves against the shore outside. Like the salty serf grasping at the sand trying to escape the deep, only to recede, and try again until the storm passed and peace returned.
My mind wanted to tell him about Jesus, and how he walked on the water and how he calms the storm in us, but my words did not come.
My Doc walked up ready to return to our hotel. As I reached the door, I looked back and he was watching us leave. I waved gently, "Toda, Shalom (thank you, peace)" He nodded and smiled, "Shalom".
Sometimes, it is not about preaching the Word of God that is important – it is about showing the love of God.  It is about becoming less about yourself and more about what God is doing around you.
My husband put his arm around me, and pulled me closer as we walked through the waves that were crashing onto the shore.
Conduct yourselves with wisdom toward outsiders, making the most of the opportunity.  Let your speech always be with grace, as though seasoned with salt, so that you will know how you should respond to each person. (Colossians 4:5-6 NAS)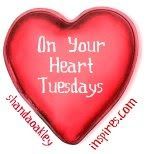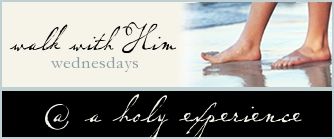 The following two tabs change content below.
Diane W. Bailey is the founder of The Consilium – an online community of wisdom and purpose for women over 45 years of age. She is a published author. Her books include
String of Pearls – From Tears to Treasure
, and
30 Days To A Better Stepfamily
. She creates her own line of
precious metals bracelets
. Diane lives in the Deep South with her husband Doc. Together they have created a stepfamily, each having two stepchildren and two birth children, and share three grandchildren, one black lab named Charlie and one long haired tabby cat named Lil Girl. Diane's passion is to encourage women to be all God has created them to be by pressing past fear and daring to live life as an adventure. Some of her life adventures include traveling to Israel, speaking, entrepreneurship and backyard farming with Doc. She loves Gumbo, fried shrimp and seeing all sunsets across water.
Latest posts by Diane W. Bailey (see all)